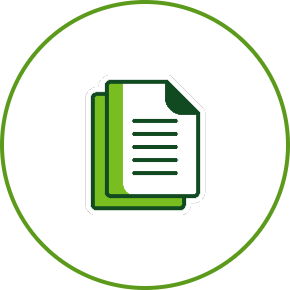 Explore a Humana Medicare Advantage plan with extra benefits.
Prescription Drug Coverage
Routine Dental Coverage
Routine Vision Coverage
SilverSneakers®
Call to speak with a licensed sales agent.
TTY 711 24/7
Your Medicare Advantage Checklist
Are you ready for the upcoming Medicare Annual Enrollment Period?
If not, this checklist may help you prepare. Here is a list of 5 items to review before the Medicare Advantage Annual Enrollment Period begins.
It is important to review this checklist each year, even if you plan on staying in your current Medicare Advantage plan.
Step #1: Check important dates
The Medicare Fall Annual Enrollment Period starts on October 15, 2023 and ends on December 7, 2023.
Step #2: Learn about Medicare coverage options
During the Medicare Annual Enrollment Period, you can make several coverage changes including:
Change from Original Medicare to a Medicare Advantage plan
Change from a Medicare Advantage plan back to Original Medicare.
Switch from one Medicare Advantage plan to another Medicare Advantage plan.
Enroll in a Medicare prescription drug plan (Medicare Part D).
Switch from one Medicare prescription drug plan to another Medicare prescription drug plan.
Disenroll from a Medicare prescription drug plan.
Step #3: Review your ANOC
If you already have a Medicare Advantage plan, you should review your Annual Notice of Change (ANOC).
This document explains any plan changes that will go into effect next year. Your Medicare Advantage carrier could make small or large changes from year to year, such as changes in coverage, service areas or costs.
Your plan carrier should have sent this document to you by September 30. This gives you at least two weeks to review any changes and decide if you want to remain in your current plan or switch to another plan or coverage option.
Step #4: Decide what plan benefits you want
If you are switching from one Medicare Advantage plan to another, or are enrolling in a Medicare Advantage plan for the first time, you should decide which plan benefits you need and want.
When comparing plans, you should ask yourself the following questions:
Is my preferred doctor in network?
Can I use out-of-network carriers and facilities?
Can I afford the monthly plan premium and out-of-pocket costs?
What benefits do I need?
Does the plan offer any additional benefits?
Are my medications covered under the plan?
Step #5: Compare multiple plan options
The final step in your checklist is to compare your plan options. Many Medicare Advantage carriers offer multiple types of plans.
Humana offers several types of Medicare Advantage plans, including Health Maintenance Organization (HMO) plans, Preferred Provider Organization (PPO) plans and Private Fee-for-Service (PFFS) plans. The exact benefits and network rules of each plan, and which types of plans are available in your area, will vary.
One simple way to decide between different Humana Medicare Advantage plans is by comparing plans with a licensed sales agent. They can help you find Medicare Advantage plans in your area that may be right for you.
You can get started right now by calling a licensed sales agent at 1-800-472-2986 (TTY: 711).
Looking for a Medicare Advantage plan with affordable or $0 monthly premiums?
Medicare Advantage all-in-one plans combine all of your benefits into one simple plan.
See if there's an all-in-one Humana Medicare Advantage plan in your area.
Call to speak with a licensed sales agent1
(TTY: 711)